"The only way to get a GDPR Policy Template
in an hour, guaranteed."
Are you ready for the new General Data Protection Regulation?
Limited Time Offer - get 10% off, so buy today before the sale ends!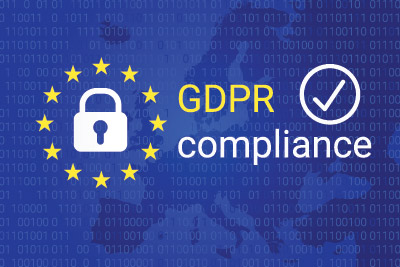 On May 25, 2018, the General Data Protection Regulation (EU) 2016/679 forever changed the way business is done across the globe. While written to protect data for European Union (EU) citizens, GDPR affects every organization around the world that handles data of EU citizens. Data privacy of end users now demands attention like never before.
Because of this, corporate IT policies must comply with the full requirements of the GDPR, which includes many topics not typically found in IT policies. For example: how to determine when a suspected breach requires notification, who to notify and when, as well as the process for doing so. Also: how to implement policies to ensure the rights of EU data subjects are protected according to the GDPR and how to process data securely. The list goes on and on.
In order to comply, you have limited options. You can create your own by studying the text of the monotonous regulation and writing the policies, a process that will take months of your already limited time, or pay an attorney to write them costing tens of thousands of dollars. Alternatively, you can have ready-to-go policies from InstantSecurityPolicy.com, a trusted IT security policy provider worldwide for over 10 years. You can be ready to implement your policies today.
The main benefit of our Instant GDPR Package is that it includes not just how to meet the individual GDPR requirements, but a comprehensive and complete security policy as well. This will ensure you have the organizational and technical measures in place to protect all your data, including GDPR-defined personal data. Your policy package even includes two distinct policies depending on your company size and network complexity, allowing you to pick the one that is right for you.
You can see our policies mapped with the new GDPR regulation on GDPR policy mapping.
Buy GDPR Policy
GDPR's main premise is data protection by design and by default. This means that organizations that handle personal data must be built to protect data from the core and not share this data without explicit and informed consent. This consent must be "intelligible and easily accessible form, using clear and plain language."
A processor of personal data must disclose data collection along with the lawful basis and purpose of data processing. Processors must also state how long this data is being retained and if it is shared with any third parties. In order to be lawful collection, at least one of the following must apply:
* text directly from General Data Protection Regulation (EU) 2016/679
the data subject has given consent to the processing of his or her personal data for one or more specific purposes;


processing is necessary for the performance of a contract to which the data subject is party or in order to take steps at the request of the data subject prior to entering into a contract;


processing is necessary for compliance with a legal obligation to which the controller is subject;


processing is necessary in order to protect the vital interests of the data subject or of another natural person;


processing is necessary for the performance of a task carried out in the public interest or in the exercise of official authority vested in the controller;


processing is necessary for the purposes of the legitimate interests pursued by the controller or by a third party, except where such interests are overridden by the interests or fundamental rights and freedoms of the data subject which require protection of personal data, in particular where the data subject is a child.


Data subjects have the "right to be forgotten." That is, a data subject has the right to have his or her personal data erased and no longer processed where the personal data are no longer necessary for the purposes which they were collected or processed.
General Data Protection Regulation has a global reach even though it is written to protect individuals residing in the European Union (EU). With fines up to €20 million or up to 4% of the annual worldwide turnover, this regulation has everyone's attention.
But that is where we come in. Our expert policy writers have spent months updating our industry-proven Gold Security Policy Product to meet this new standard, and converting it into a downloadable, pre-written security policy template! What that means to you is a complete, comprehensive, and professionally-written security policy that can be immediately used for GDPR information security compliance. Perhaps better yet, it is also fully functional as an information security policy. Your new GDPR policy template is not just a framework that you need to add IT policies to or copy and paste IT policy statements in to get a full IT security policy - you will get a complete GDPR security policy ready to implement immediately!
Thousands of companies have trusted InstantSecurityPolicy.com with IT security policies from the worldwide-leader in IT policy creation and innovation. We serve companies from small, cash-strapped startups, to companies with over 50,000 employees and billions of dollars in income. If you need a security policy we will meet your needs.
We are so sure you will be satisfied with these GDPR policies that we are offering a money-back guarantee. If you are not satisfied with your policies we will refund your money - no questions asked!
Just a few of the reasons to buy from InstantSecurityPolicy.com:
Save thousands on attorney fees
Written by IT security compliance experts
Trusted, Gold-Standard IT security policy provider
GDPR compliant policy templates
Money-back guarantee
A+ Rating with the BBB
Includes our "Getting Started" document to help with policy implementation
Complete ready-to-go policies - not just independent policy statements
Fully-Editable, Microsoft Word formatted policies
Save your valuable time for business critical functions
Buy our Instant GDPR policy template product today and get access to our GDPR compliant security policies, our Getting Started Guide, and more.
CURRENT SPECIAL PRICE: $629.10. Act before this promotion expires!
Buy GDPR Policy
Selected Client Logos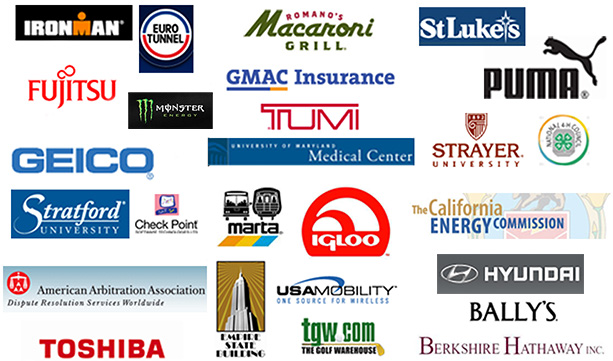 Customer Testimonials
"Fantastic service and a great product. I never thought I could get a set of custom policies so quickly. Thanks again."
Oliver Davies - IT Director, London, England

"The Gold Package provided me all that I needed for my audit and much more. Thank you for answering my questions as well - your customer service was very good."
Ahmad Rasheed - Security Administrator, Dubai, United Arab Emirates

"Thank you for helping me achieve HIPAA compliance with your HIPAA policy template. This is the only way where I did not have to read hundreds of pages of boring documents!"
Carly Johnson - CEO, San Luis Obispo, CA
"I needed a complete information security policy template for my organization that was affordable and your solution was perfect."
Jenny Block - Network Manager, Orlando, FL
"Compliance is very difficult for our small business with limited resources. We would be in bad shape without your Instant HIPAA policy template."
Matt Cox - Lake Charles, LA
"Unbelievable value!"
Cliff Herbertson - Information Technology Director, New York, NY


Buy GDPR Policy