"Cloud-based IT security policy template generator allows you to generate your security policy template, within minutes, guaranteed."
Groundbreaking IT policy creation wizard assists you in creating your own custom IT security policies. This wizard packs the power of the cloud and cyber security experts with over 30 years' experience in order to generate a custom solution for you to be audit-ready within minutes.
How does it work?
Our innovative Creation Wizard asks you a focused series of questions to determine your company's specific IT security policy needs. Based on your answers, our policy wizard will generate a unique and comprehensive set of IT security policies and email it you within seconds. Your policy documents arrive to your inbox consisting of easy-to-edit templates and therefore can be further customized to meet your company, compliance, or industry requirements. Most people never have to edit them, however it is good to have the peace of mind to know you can edit them however you wish should the need arise.
You can have confidence in the value of our product. Thousands of companies in dozens of industries in all U.S. states and in over 55 countries across the globe currently use our instant IT security policies because they're:
Written based on the core C-I-A triad & rigorous security best practices
Available immediately using the IT security policy Creation Wizard
Inexpensive compared to the cost of doing it yourself or hiring a consultant
100% Guaranteed – you can receive a full refund if you're not completely satisfied
Designed to satisfy auditor requirements
See for yourself how quick, easy, and effective getting your own policies can be! Visit our packages page to learn more about our different IT policy packages and choose a package level appropriate for your business. Once you purchase a package, our IT policy generator will quickly guide you through the customization process quickly, easily, and painlessly. Your policies will be custom-tailored for your organization through the question, answer process. Most people that purchase the Gold Package get all the policies they need in order to meet their goal. With the included forms you get everything you need to get the policies in place now!
Click here to get started!
Our policy packages cover the following policies:
| | | |
| --- | --- | --- |
| Acceptable Use Policy | | Password Policy |
| Backup Policy | | Network Access Policy |
| Incident Response Policy | | Remote Access Policy |
| Virtual Private Network (VPN) Policy | | Guest Access Policy |
| Wireless Policy | | Third Party Connection Policy |
| Network Security Policy | | Encryption Policy |
| Confidential Data Policy | | Data Classification Policy |
| Mobile Device Policy | | Retention Policy |
| Outsourcing Policy | | Physical Security Policy |
| E-mail Policy | | |
Do you need IT security policy documents such as manuals or handbooks to meet industry-specific compliance protocols? Do your Information Security Management Systems (ISMS) need to meet certain criteria? Let us help! We are the IT security policy experts.
Over the past decade we have built custom policies for companies in many different industries. Since InstantSecurityPolicy.com's inception we have successfully provided thousands of IT policy solutions to organizations in finance, healthcare, information technology, and many other industries. We have developed policies for small businesses with less than 5 employees to corporations with over 50,000 employees - that's how adaptable our custom IT policy creation process is! Our policies are written using a cohesive and integrated approach according to security best practices based on the core C-I-A triad of confidentiality, integrity, and availability.
Avoid the hassle and fines associated with regulation non-compliance by spending just a few minutes to create your own policy! Hundreds of companies have used our products for regulatory compliance. In minutes you can have the IT policies you need to fend off auditors.
You can use our policies to:
Help comply with

The Sarbanes-Oxley Act (SOX)
The Gramm-Leach-Bliley Act (GLBA)
SAS 70
ISO 17799

Adhere to COBIT best practices
Fulfill audit requirements
Reduce legal risk
Mitigate risk from a security incident
Satisfy partners, customers, etc.
Best practices for users
For users primarily concerned with complying with any of the above standards, we recommend our most popular and comprehensive policy - the Gold Package. The Gold Package includes customized IT security policies as well as the standard forms you will need to implement your IT policy documents, and then some. Many of our customers consider it invaluable. Click here to learn more!
Again, we are confident that our product speaks for itself. Please visit our samples page for screenshots of example policies and Creation Wizard steps. Also, be sure to sign up for a free trial account and customize a sample information security policy of your own today! Click here to sign up!
As you're checking out our site feel free to visit our FAQ - we want you to take advantage of our resources and make informed IT security policy decisions. If you have any questions, visit our Contact Us page - we'd love to hear from you!

Selected Client Logos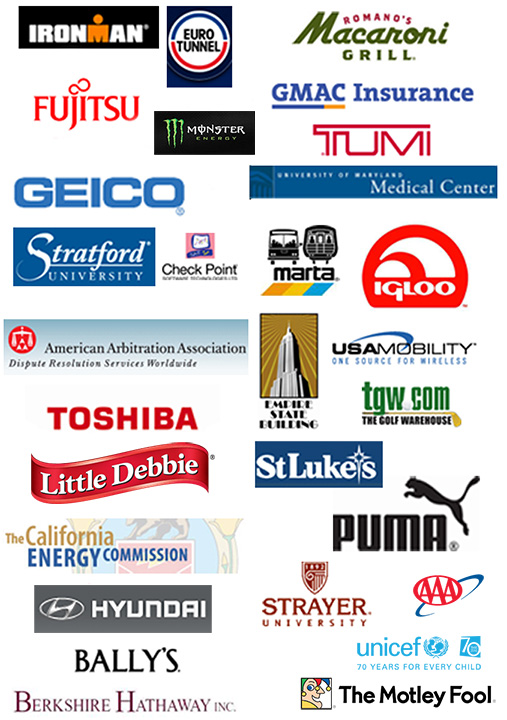 "I needed IT policies for a PCI audit. Your product immediately gave me what I needed to achieve compliance."
Joe Jones - CIO, Denver, CO
"After our auditor dinged us on our IT security policies I dreaded rewriting them knowing that at my previous company it took weeks. I signed up for your trial and was blown away at how easy the IT policy generator was. At our audit recheck the auditors gave approval to our IT policies exactly as we received them from you."
Lesa Matkins - IT Manager, San Francisco, CA
"My CIO tasked me with updating our IT policy handbook and I was able to use your application to provide completely new and up-to-date IT policies quickly and easily."
Jose Gonzalez - System Administrator, Brownsville, TX
"A new business partner required us to provide our IT Policies for VPN access. I was able to use your IT policy writer to get the necessary IT security policies very quickly."
Doug Jackson, - IT Director, Toronto, Canada