"Achieve PCI 3.2 Policy Compliance Today
with our PCI DSS 3.2 policy template!"
Updated PCI 3.2 policy to cover the recently-released PCI DSS version 3.2 requirements.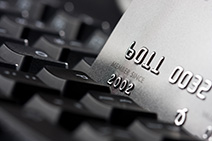 InstantSecurityPolicy.com experts have drawn on 30+ years of IT Security Industry experience and feedback from thousands of customers in all 50 states and over 40 countries to develop a new, unique and invaluable product: a pre-written PCI DSS version 3.2 policy template! We developed this PCI policy for one reason and one reason only - to make you PCI DSS 3.2 compliant!
All businesses that handle, process, or store credit cards must be compliant with PCI. PCI DSS Version 3.2 released in April 2016, with hundreds of changes compared to the previous version of PCI. If your PCI policy was written for PCI version 3.0, or even a PCI 3.1 policy, will most certainly be obsolete as PCI version 3.2 becomes the new standard. In April 2016, the PCI Security Standards Council (PCI SSC) released PCI 3.2 to update PCI for the shortcomings of SSL in 2014 along with a small number of other updates. .
InstantSecurityPolicy.com has provided security policies for thousands of companies and organizations ranging from small startups to companies with over 50,000 employees. We have spent months researching and revising our older PCI policies in order to help you achieve compliance. You can get a comprehensive, complete, and guaranteed PCI policy, instantly. Our policies are provided as an editable PCI policy template that complies with the PCI DSS version 3.2 released in April 2016. PCI DSS version 3.2 compliance is required by October 2016. With the PCI DSS version 3.2 release in April 2016, you will need to take extra steps by October 2016 and be fully PCI DSS 3.2 compliant by October 2016. With our PCI DSS 3.2 policy you will be able to freely edit the policy templates as they are provided in Microsoft Word format.

Too often, sites that sell policies for regulatory compliance that simply restate the requirements of the regulation in policy form. That creates a generic, non-functional policy that is only useful sitting on a shelf.
We took a different route: we started with our popular and comprehensive Gold Product and adapted it to cover version 3.2 of the PCI Data Security Standard. What that means is that you get a complete, comprehensive and professionally-written security policy that is designed for PCI DSS 3.2 compliance. Perhaps better yet, is fully functional as an organizational security policy and not just a PCI policy that is only a fragment of a true IT security policy.
With hundreds of changes and clarifications in the new version you can expect to spend weeks of research and policy writing in order to bring your existing policy up to the new standard. Or, you can purchase a PCI policy template from InstantSecurityPolicy.com and be finished today!
Upon purchase, you will immediately receive over 130 easily-customizable pages in Microsoft Word format that contain:
All of the IT Security policies needed for PCI DSS 3.2 compliance
All of the IT policies needed to meet IT Security industry best practices
PCI Password Requirements
A Policy Acceptance Form, used to distribute your policies to your users
PCI DSS 3.2 Requirements Map
A Getting Started Guide to help you make the most of the PCI policy template
We're confident that once you see how easy it is to buy a pre-written PCI policy template that you can customize to the specific needs of your company and industry, you'll join the ranks of thousands of satisfied InstantSecurityPolicy.com customers. We are incredibly proud of our 99.5% customer satisfaction rate, and make every effort to provide you with the best customer service available. However, if for any reason you are not satisfied, we will issue you a 100% refund, guaranteed!
As of October 2016 PCI 3.1 policies are outdated. Be sure your policy covers the new specific requirements of PCI 3.2. These are largely to cover the SSL vulnerabilities of 2014 as well as a significant number of smaller changes and corrections. InstantSecurityPolicy.com's PCI 3.1 policy was updated in October of 2016 to be a fully-compliant PCI 3.2 policy.
We've been in the IT Security industry for a long time, and have come across a number of sites that sell IT policies for regulatory compliance simply restate the requirements of the regulation in policy form. This type of approach creates a generic, non-functional policy that is only useful sitting as a dust collector on your bookshelf. There are also sites that sell you a CD full of policy statements that you need to assemble into a PCI policy that will take you many hours to complete. We took a different route - our professional, veteran IT Security policy architects pioneered a PCI DSS 3.2 compliant policy that is comprehensive, dynamic, and adaptable to the needs of your company, clients, auditors, and industry. See for yourself!
CURRENT SPECIAL PRICE: $629.10. The introductory price will rise soon so be sure to act before this promotion expires.

You can get more information on our PCI security policy, and how it maps to the PCI requirements below:
PCI DSS 3.2 Policy Table of Contents
PCI DSS 3.2 Requirements mapped to our policy
The following images are actual screenshots from different sections of our Instant PCI Policy.
Confidential Data Policy Wireless Access Policy
Acceptable Use Policy Network Security Policy

Selected Client Logos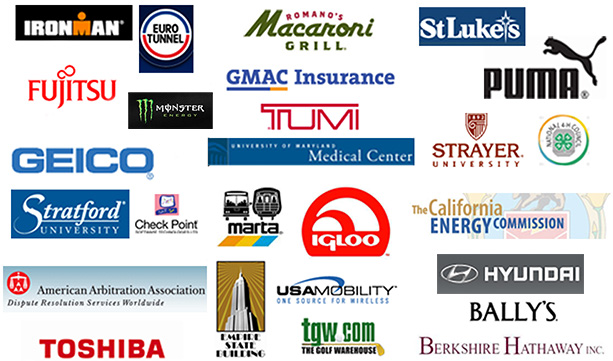 "Your PCI 3.0 policy is great for PCI compliance - quick and easy. It is Well worth the money!"
Jack Reeves - IT Manager, Detroit, MI

"InstantSecurityPolicy.com saved me thousands in consulting fees. Thank you."
Lei Chang - Startup Founder, San Jose, CA

"The policy format was nice and clean. I like that you offer a mix of both technical and non-technical policies. I am very happy with the product, and the fact that I had my policies 30 minutes after I first found your site."
Joe Upton - Business Owner, Miami, FL

"I ordered your PCI Policy, downloaded it, and put it in use all in one afternoon. Without this I would've suffered through days of specific PCI policy research to meet the new PCI 2.0 compliance requirements."
John Meade - CIO, Boston, MA

"InstantSecurityPolicy.com's PCI 3.1 policy immediately helped me address the SSL and other requirements of PCI DSS version 3.1 released in 2015."
Jan Vines - CTO, Omaha, NE